Clear the Way for Your Success?
When roadblocks for clients make it difficult for professionals to deliver value, Blazej Accounting is ready to help clear them away.
For CPAs the challenge is often general accounting; clients get behind on their transactions and reconciliations so the CPA can't offer tax advice or prepare the tax return until the mess is cleaned up.
For bankers, "messy" financials can mean the underwriters will consider the business as "messy" too. If the file can't get through underwriting, the banker can't lend money.
For business consultants and coaches, a key metric for charting change is financial reporting. If the business is unable to focus on general accounting tasks, momentum can't be measured easily and will likely be lost.
We specialize in providing general accounting and financial management reporting for businesses with $1M+ in revenue.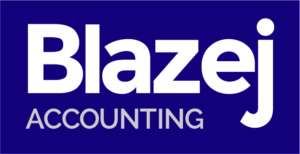 Removing Roadblocks Since 2006